Is there another week that evokes this much romance? That really touches our heart strings? That just emits so much love? Maybe, but it isn't happening right now, so who cares?
Hi friends! We are about to head into a very special week indeed –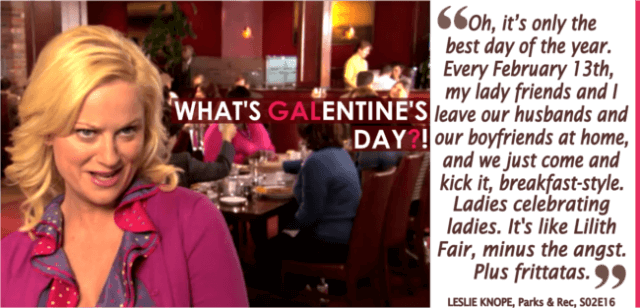 Galentine's Day, Valentine's Day… and most important of all… it's Pliny Season!!!
While there is a lot of hype (both positive and negative) around Valentine's Day, and a lot of brunch celebrations surrounding the slightly less universal Galentine's Day, any beer aficionado knows, the day we really look forward to in early February has nothing to do with either of the those holidays, and everything to do with a little brewery up in NorCal called Russian River.
The kegs have been delivered, the announcements have been made on social media, and gone out in email newsletters. We are ready.
There are only a few places that even get kegs in San Diego… actually only 6 confirmed as of my last count (please feel free to correct me). As previously mentioned, we love us some beer bars, and this is yet another moment when they shine the brightest.
Here's a brief rundown of the places you can try to snag a pint (or probably 10 oz. pour to be more accurate—this year's batch is apparently 10.25% ABV)
Toronado (2/10 at 11:30am)
O'Brien's Pub (multiple dates, one happening as we speak. Keg 2 is being tapped 2/12 at 5pm, and then the annual charity event will be held on 2/23- tickets go on sale 2/13 at 4pm. 100% of the money raised will go to the Inner North Star PTSD Retreat Center)
Hamilton's Tavern (2/13 at 3pm)
Blind Lady Ale House
Fathom Bistro Bait & Tackle
Live Wire Bar
Is it worth the hype?
So here's the thing—I had The Younger once a couple of years ago. Is it a great IPA? Yes. Is there something exciting about getting in on the exclusive and elusiveness, and quasi-cult following it has? Absolutely. Is it super cool that we get it at the same time Russian River releases it in their own brewery? Heck yes!
Obviously every batch and every year is going to be a little different. And my palate is probably even better now… or ruined from additional years of drinking IPAs… hmm. Regardless of all the prominent hype around it, I will say it was a very, very good beer. And I absolutely will be trying to get another taste this year. To compare, ya know, for science!
A brief moment of Pliny history (you can get more info about the beer and the man himself here). This is the 15th edition of Pliny the Younger, with the first batch kicking things off in 2005. The Younger is a triple IPA that was based on a Russian River staple, Pliny the Elder. Younger is only brewed once a year and released the first Friday in February. Recently, Russian River has been in the process of expanding to a second location (which is now open and pouring) and what does that mean for us down here in SoCal… even more Pliny! And more Pliny being distributed! Huzzah!
So, the big question… is it worth the crowds and standing in line for it?? I suggest, you get yourself to one of these great beer bars to find out.
P.S. if you also want to celebrate the other things happening this week, check out Home Brewing Co.'s Galentine's Day party on 2/13; and if you're looking to get your beer and your romance too, there are a lot of chocolate pairings happening this week. Second Chance is actually hosting one on Valentine's Day at their North Park location. Sounds like a great date night to me.
If hearts and happy people aren't your jam, you can check out one of these parties that fall more on the dark and twisty side of this holiday. Duck Foot is hosting its 4th annual "anti-romance" and Mother Earth is hosting an "anti-valentine" gathering of their own.
Cheers to love and loving great beer!